Exclusive for Overseas Investors!
* Are you ready to take the first step to making money from London property, but as an overseas investor you feel you don't really know the London market?
* Would you like to tap on the experience of a successful local investor with more than 20 years of property experience, who will take you around for the whole day and give you the tips on how to make money from London property?
* Would you like to see first-hand for yourself the 'hot' and 'up-and-coming' and most prestigious areas neighborhoods in London, as well as the areas and specific types of property the locals buy in?
* Do you want to see for yourself existing London flats for sale and learn how to evaluate the rental yields and capital gains you can expect from each of them?
* Are you tired of making 'dumb' property investment mistakes — of actually losing hundreds a day because you're not investing, of being paralyzed by inaction?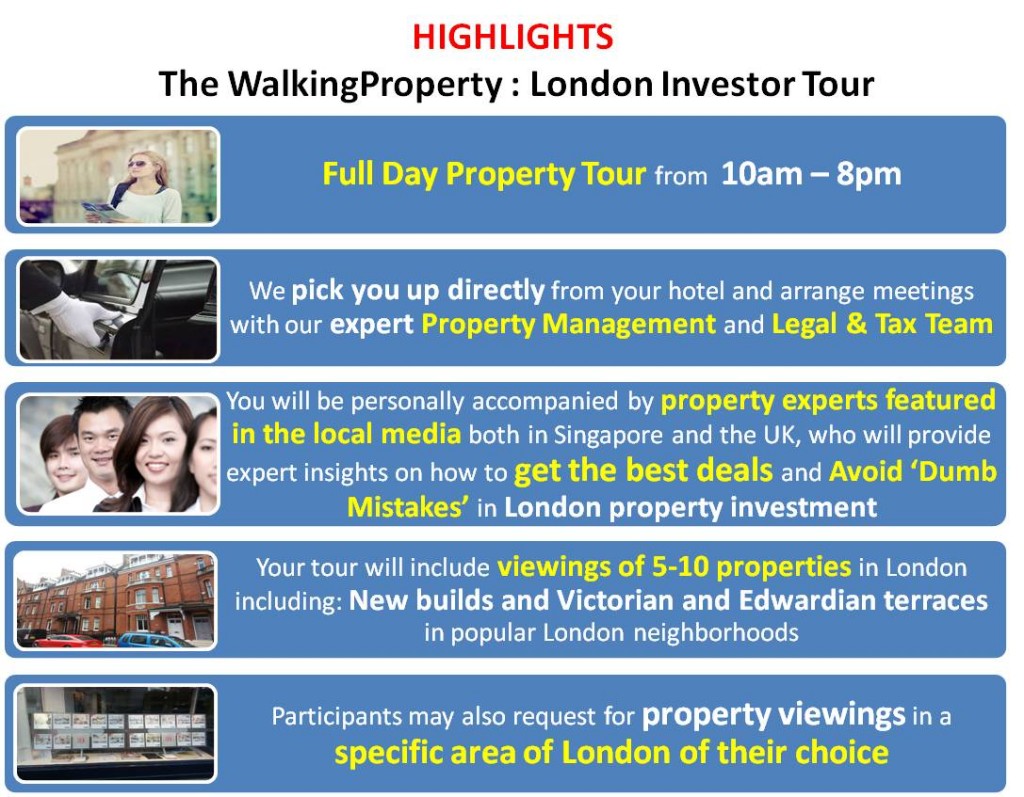 If you're ready to take the time to learn for yourself, the WalkingProperty – London Tours Program is open for you now: