When I speak to London property investors, a common topics that always comes up is which areas is the "hottest" right now. The main criteria for being "hot" is of course an area set to grow in value in the near future, whether it be due to the arrival of a new train line (crossrail), or overall gentrification.
However, its easy to forget there are areas in London that remain timeless investments. One such area is St James, in the West End and part of city of Westminister. St James is home to famous land-marks such Pall Mall (a top investment even in the Monopoly game) , St James Palace (where Price George was recently christened), Jermyn St & Savills Row (no stranger to those in the know on men's fashion), and Christies, for those fond of priceless antiques.
I was recently invited to join the St James Summer Garden Party in July, part of the London Art Week celebrations  organised by the St James Conservation Trust. As part of the evening's programme, we also participated in a historic walking tour run by Art HistoryUK.
While I've always enjoyed being in the Green Park and St James area, learning more about its long history really helped me to see why this area has been considered "the" place to live since more than 100 years ago. Here were some highlights from London Art Week 2016 in St James:
Dunhill of Pall Mall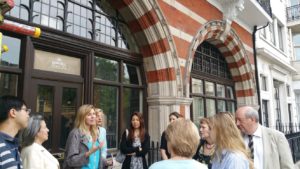 The Berry Bros & Rudd Wine Store & Cellars, from the 18th century where Napoleon III plotted his return to France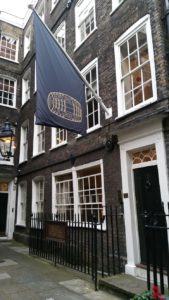 The former home of Nell Gwynn, mistress to King Charles II and a famous actress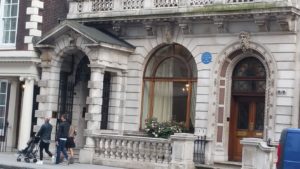 St James Palace, the London home of Prince Charles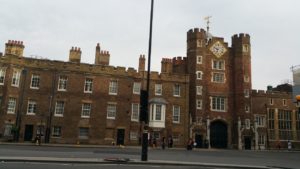 Christie's auction house, which holds the world record for achieving the highest price of $28m for a rare pink diamond of approximately 16.08 carats, the largest cushion-shaped diamond of its type to come to auction