One of the most frequent questions I get from Asia-based investors is what areas are the best to buy in London right now. Well the answer really depends on three main factors: 1) The budget, 2) whether the property is for own use or for buy to let, or 3) if capital or rental yield is more important. Those with bigger budgets above £400,000 tend to stick to well-established stable locations in West London such as Bayswater or Queensway, while an investor with a smaller budget of £250,000 and up may choose properties in regeneration areas such as Stratford or the Royal Docks for the higher rental yield.  For the investor looking for a good mix of both, here are my top picks for the best investment areas in London:
King's Cross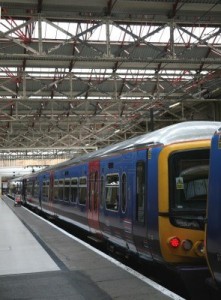 As the locals know, King's Cross used to be London's Geylang, known for its bad reputation as a red-light district with streetwalkers at every corner. Now, King's Cross has moved upmarket, benefiting from its proximity to the renovated St Pancreas station with trendy shops, bars and restaurants, which is undergoing further development with additional new homes and retail added to the area. Rental demand is strong, fueled by students at the nearby universities and city workers looking for flats within walking distance to their offices. Perhaps the biggest selling point about King's Cross is its excellent connectivity, with access to the Hammersmith and City, Victoria, Circle, Northern tube lines, not forgetting the National Rail trains connecting to the rest of the UK.
Shoreditch & Whitechapel
Shoreditch is the home to London's vibrant startup venture, often referred to as 'Tech City' or London's Silicon Valley. With strong support from David Cameron and a £50 million investment, the British government aims to develop Shoreditch into the Sillcon Valley of Europe. So far Shoreditch has attracted hundreds of tech start-ups, with big names such as Amazon also opening its digital development media center in Shoreditch. According to LondonLovesBusiness, luxury brands including Christian Louboutin and Ralph Lauren also have their eye on opening up stores in the area, further adding to the development of the area.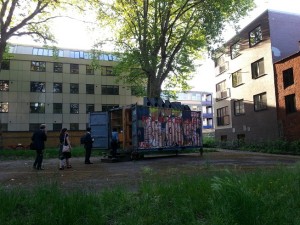 The arts scene is also alive and well in the area, and just last week when I was in the area, I spotted a unique pop-up installation involving a container standing in a vacant parking lot with the theme 'Paradise', showcasing the photographer's interpretation of transitional spaces around the city.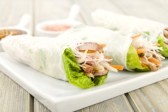 Those with a taste for Vietnamense 'pho' and spring rolls will also feel right at home at Kingsland Road, known as the Pho Mile with the best Vietnamese food in London.
Close to Shoreditch, Whitechapel has a growing arts and culture scene, with the famous Brick Lane and Spitafield's market located close by. The Whitechapel Gallery is also well known for its exhibitions of renowned artists from around the world. The area is easily accessible by public transport, with the existing Whitechapel and Algate East stations in the area, and will be further enhanced when the Crossrail opens up nearby by 2020. According to Transport for London, journey times to Heathrow Airport will be only 39 minutes and a mere 3 minutes to Canary Wharf.
Acton
Acton, located in the West side of London, appeals particular to those looking to live in the West side of town, but with prices closer to that of the East. This family-friendly neighborhood known for its good primary schools boasts community facilities including a library and a new community center, with popular bars and restaurants near the Acton Central station. The Crossrail is also planned for the area, which will provide a direct connection right into the heart of the city to Bond Street station. The South Acton and Acton Central tube lines also provide transport links into the city. Properties particularly in high demand in Acton include the Victorian terraces and conversions, and also new-build developments such as Poet's Place.